hairy eyeballs press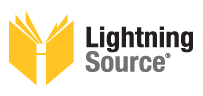 Hairy Eyeballs Press is a small, independent publisher with an admittedly odd name. We stress quality in everything we have printed, from our books all the way down to our bookmarks. Books are printed by Lightning Source, an Ingram Content Company, in La Vergne, Tennessee, and we proudly keep our operations as green as possible (more about that on our about page).
The books page lists the books that are currently available, both from this site and from sites like Amazon and Barnes & Noble.
The media link will open a page that includes press kits, images and documents that can be downloaded for use in reviews and columns.